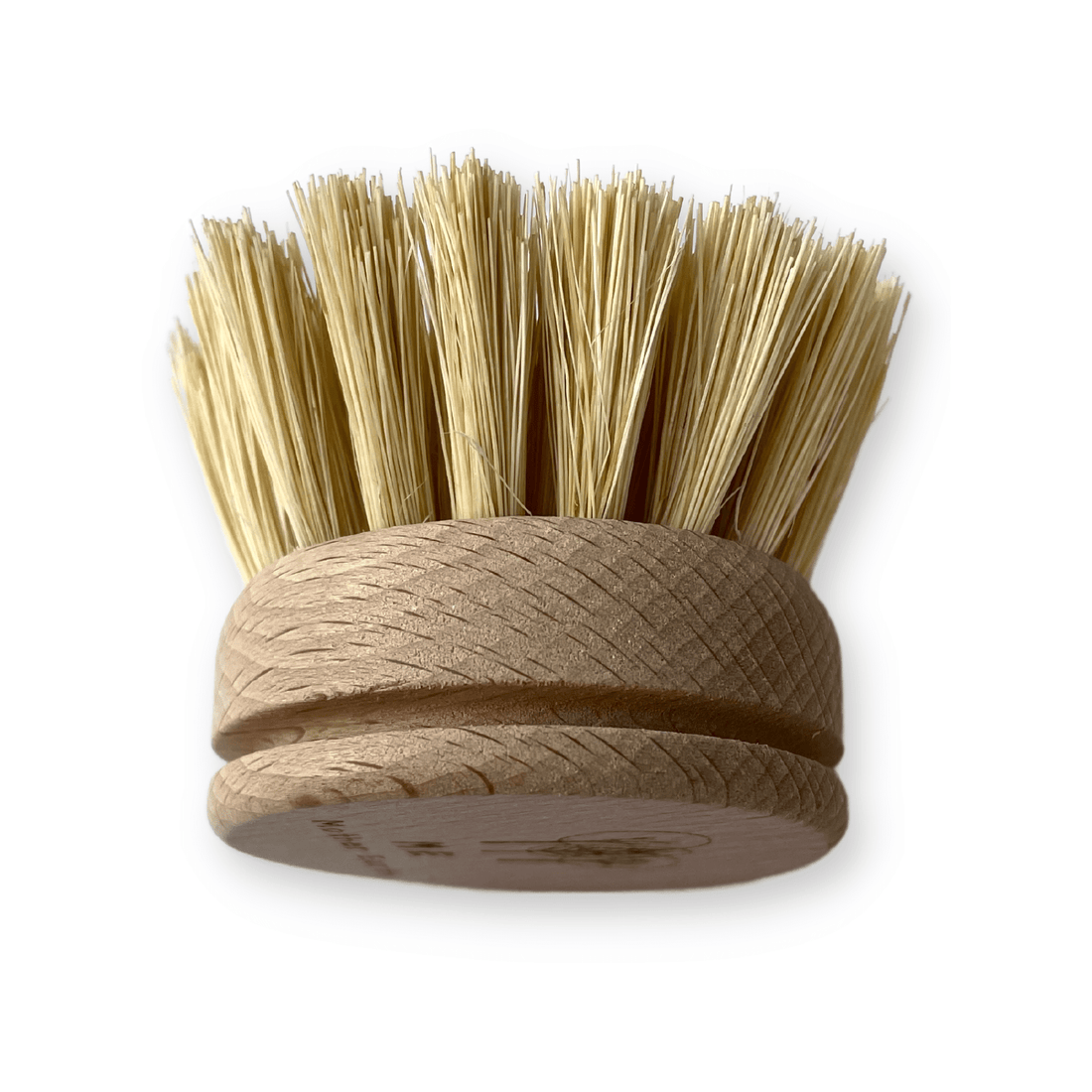 ME Mother Earth Sisal Kitchen Brush- Refill Head Only
A replacement head for wood kitchen brush handles. Why replace the entire brush, when the head gets most of the wear? Wood handles can last 2 years or more, and these brush heads can be replaced every 6 months.
Made of uncoated beechwood with sisal fiber bristles made from agave plant
Perfect for gentle scrubbing on dishes, pans, and reaching inside jars
Allow to dry between uses by hanging or resting on a dish rack - soaking in water will decrease lifespan, by causing wood to crack and natural fibers in the brush head to loosen
Plastic-Free
[WHY IT MATTERS]
It is estimated that plastics take 20-500 years to decompose. It's something to think about before purchasing another kitchen brush with a plastic handle and nylon bristles.