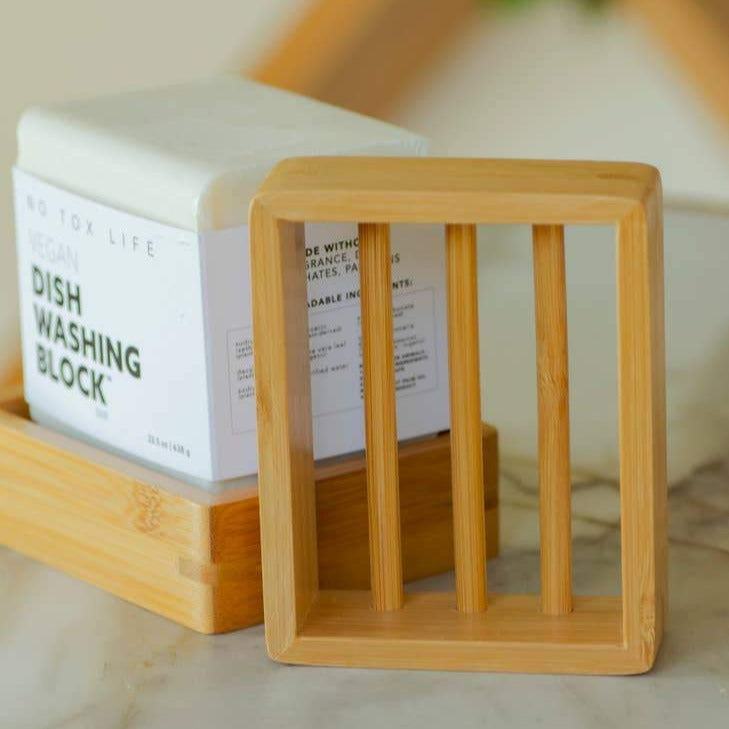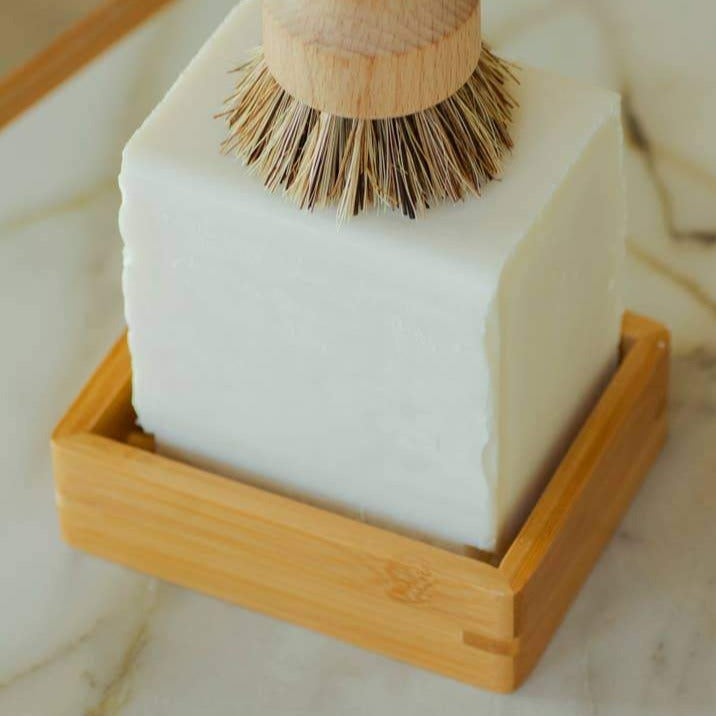 No Tox Life Moso Bamboo Soap Shelf
Moso Bamboo (a.k.a. Giant Bamboo) is renewable, durable, and naturally beautiful. It is denser and stronger than other types of bamboo and makes an ideal material for resting and drying solid soaps.
Plastic Free
Compostable
Great for the kitchen or bath

Large enough to hold most full size solid soaps or 2 smaller soaps

Approx Size:

Inside the Soap Dish: 4"x 3"

Outside the Soap Dish: 4.75"x 3.75"
Country of Origin: China
Gift well received
My daughter requested this as a Christmas gift. I got one too. Beautiful and practical
Soap dish
Sturdy, good for the environment! Overall satisfied.
It's a soap dish!
Sturdy, looks like it'll hold up well over time. Holds my soap without it sliding around or the dish sliding off the tile shelf it's on.
Feng shui for my kitchen sink
Perfect size and shape for the dish washing basin. Fits a large soap bar and has a simple design that will not disappoint ;- )
Bamboo soap dish
Love using no tox life bar soap, and this dish helps to preserve it after use. It's an amazing investment! Totally worth it!