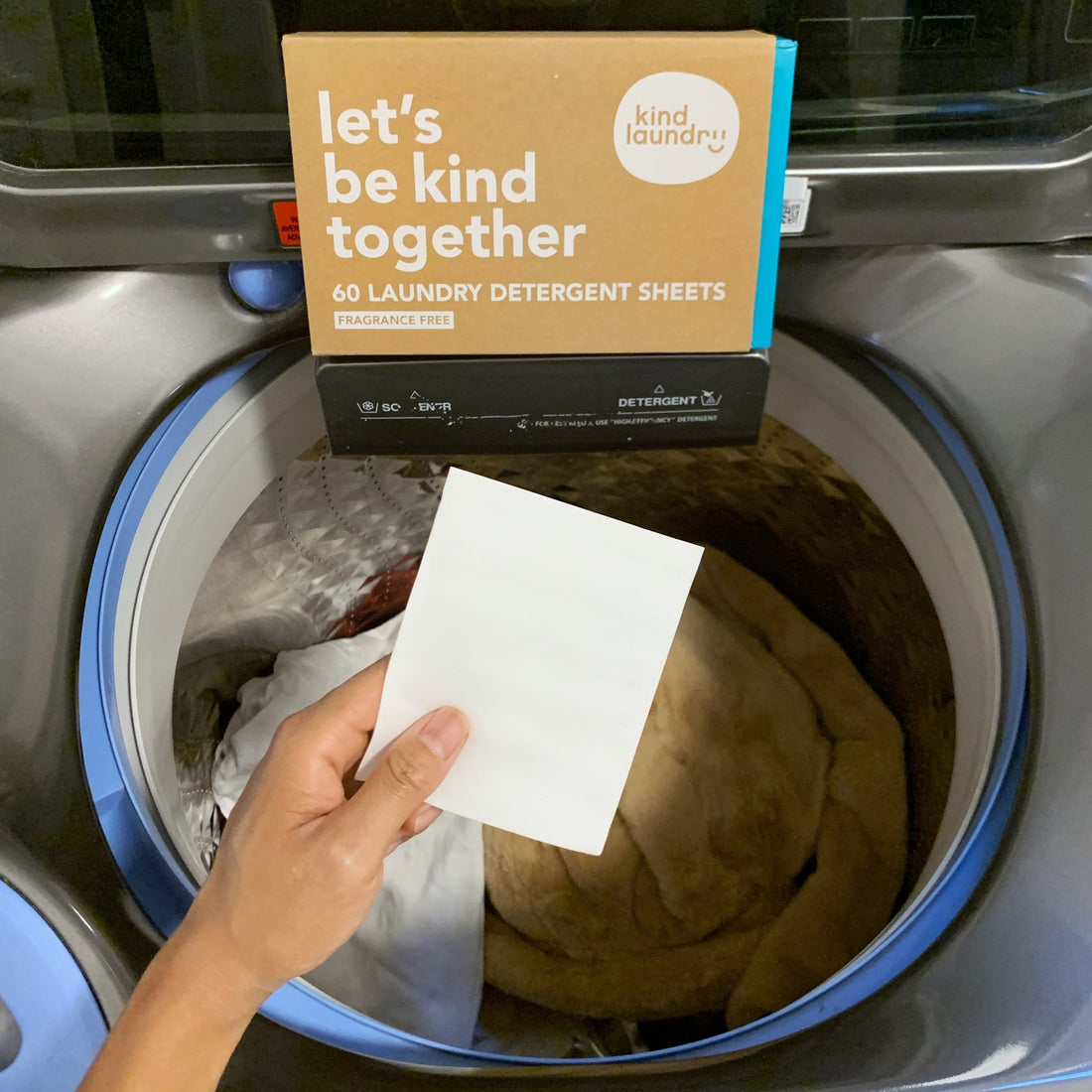 Kind Laundry Eco-friendly Detergent Sheets (Ocean Breeze Scent)
Powerful, concentrated laundry detergent without harsh chemicals. 
Helps reduce plastic waste (nearly 1 billion laundry jugs make it to landfills and oceans in the US)
Lessens the amount of toxic chemicals in your household (there are 25+ toxic chemicals in traditional liquid laundry detergents)
Less Mess/Less Waste. Laundry Sheets save space
Travels well 
 Ocean Breeze Scent
Looking for a fragrance-free option? Click here
So evironmentally responsible! Love them!
Very satisfied. I really only need a half a sheet for single loads of laundry--so also good on my wallet.