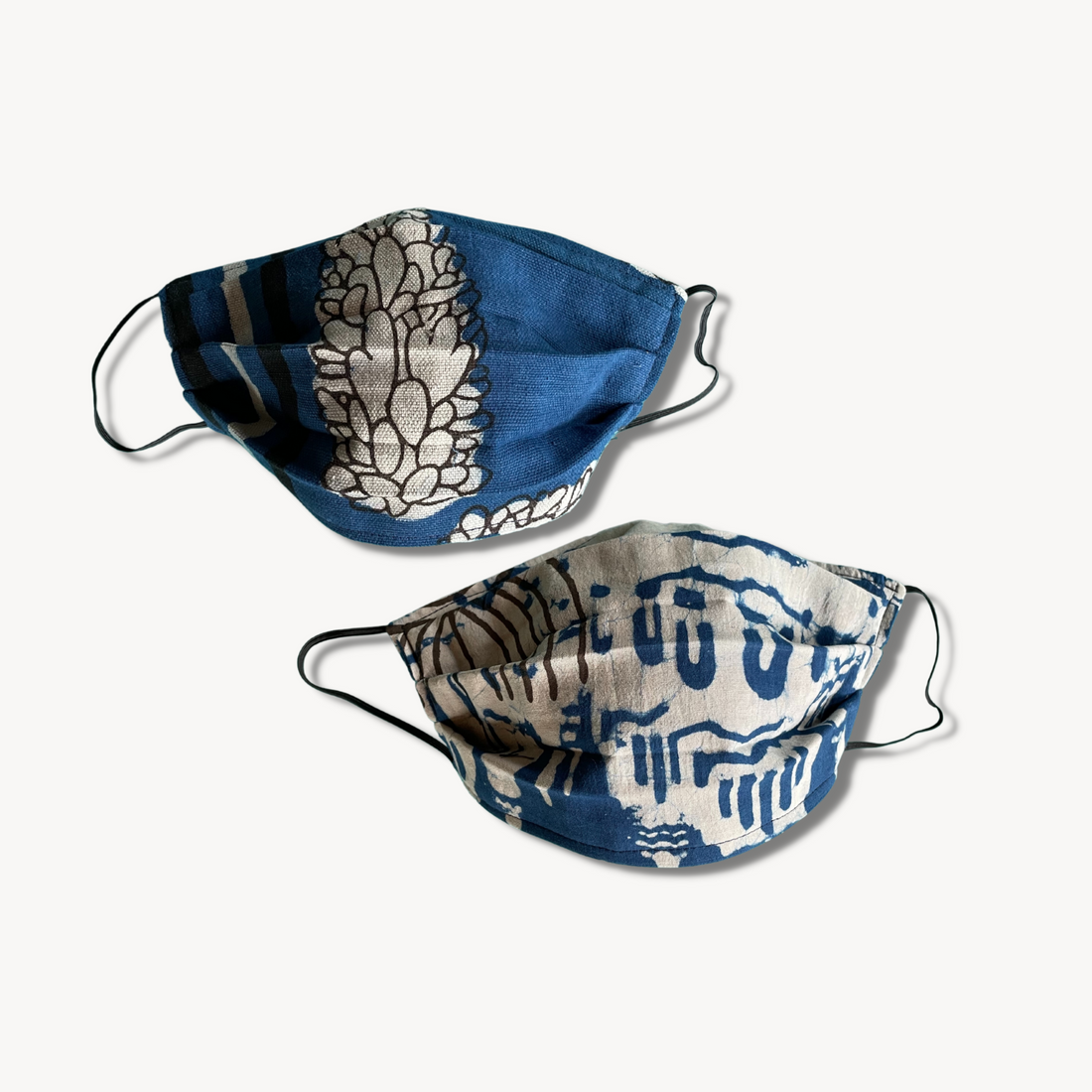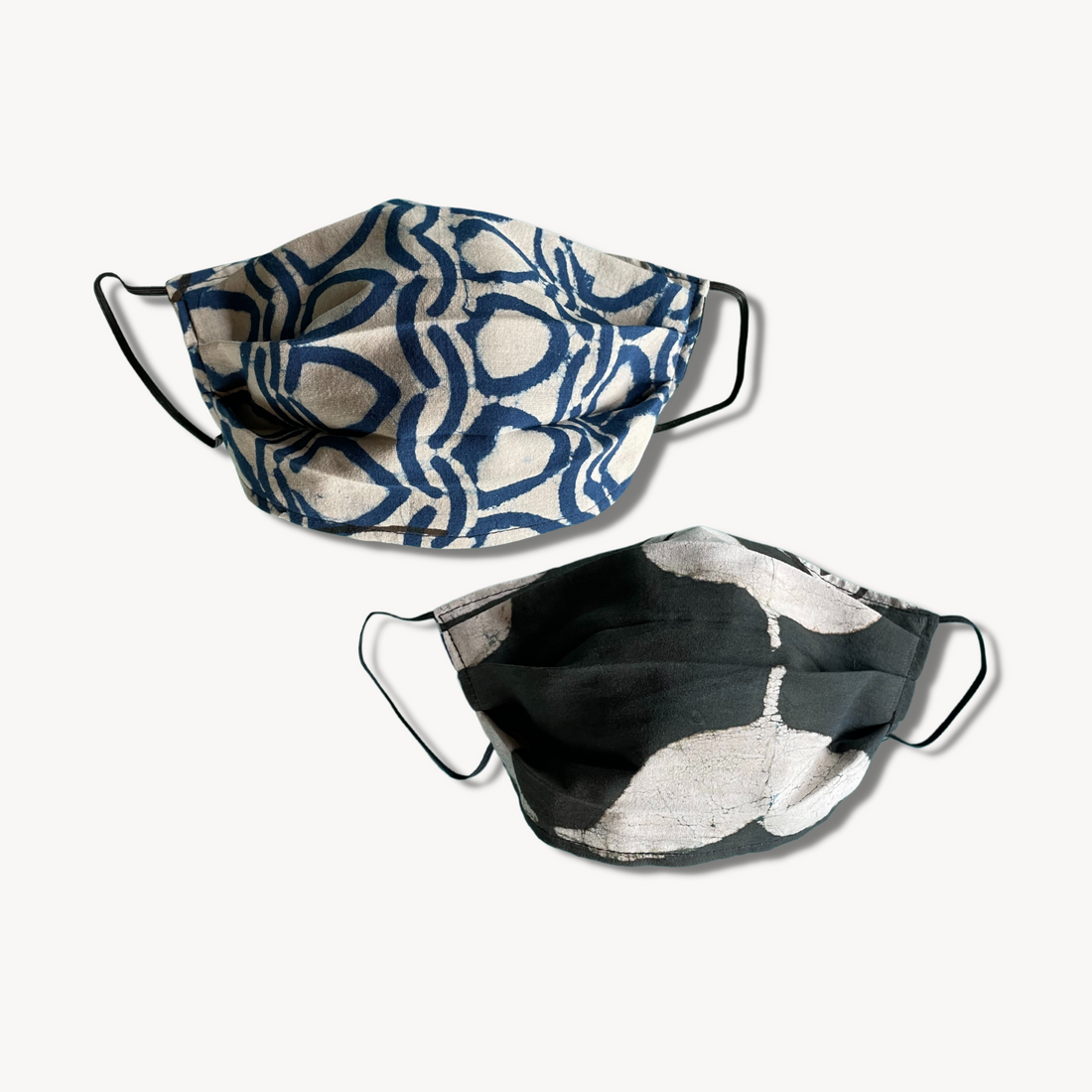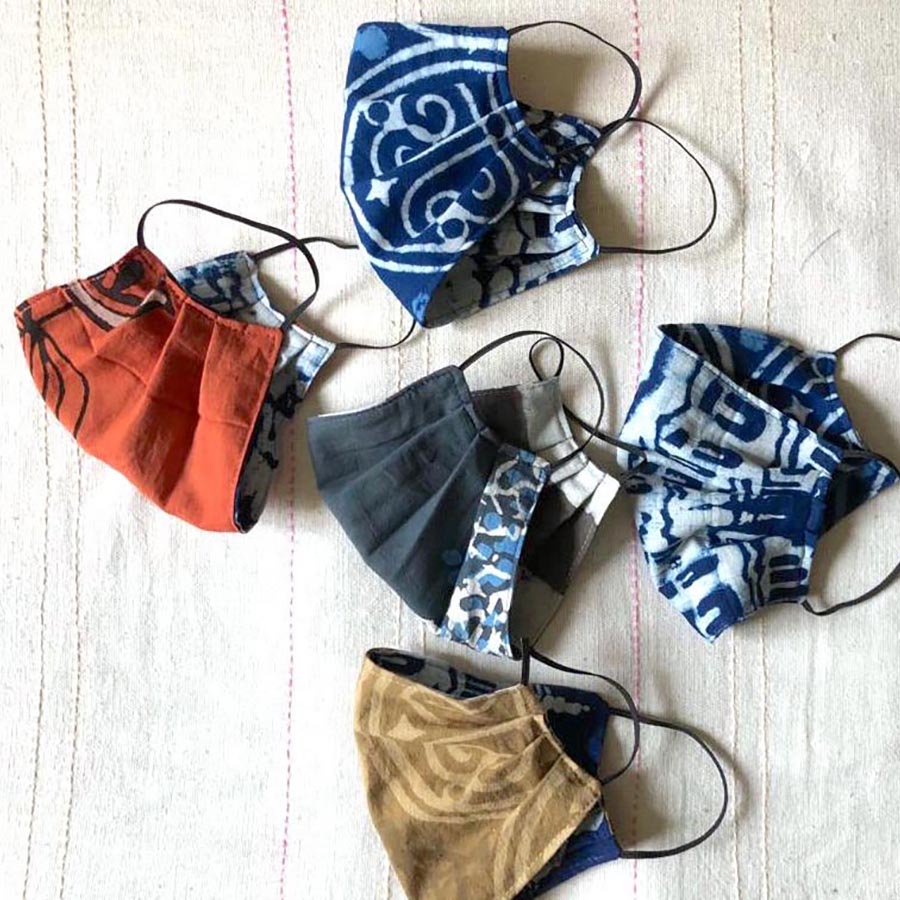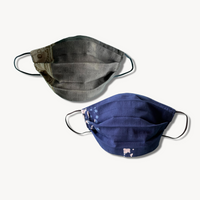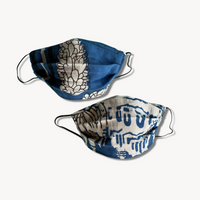 Ichcha Handmade Reversible Face Mask - Adult Size
These unique masks are ethically and eco-consciously produced in India. These reusable masks will help reduce waste and show your style, while helping the planet! Choose from designs shown in photos, showing both sides, in order listed. 
Includes 1 reversible mask, giving you 2 designs to choose from, based on what you are feeling that day (or hour?)
2 layers of lightweight, 100% cotton, upcycled fabric
Hand-dyed with natural dyes and block printed with original designs.
Each mask is one-of-a-kind and patterns may vary slightly from the photos
Reusable & Washable

Adult Size: expands to 6"x 8" - inches with 6.5" elastic
Handmade in India and New York, using only plant and mineral dyes.
*Please note: These are not medical grade masks. They provide a minimal physical barrier. We make no medical claims with regard to their usage.
View our Child Size Masks here.
Country of Origin: China
Beautiful fabric
I love the fabric of this facemask. It feels soft and the patterns remind me of block printing. I also appreciate that it is reversible and that both patterns are ones a like - a bit artistic! I highly recommend and I would order again. My only comment is that (as another review noted) the elastic is a little tight around my ears - hoping that can be rectified. Thank you - nice product!
Beautiful
Lovely mask, great fabric. Runs a little small, was tight on my ears, not comfortable for long wearing.